About Us
Apptitude was started in 2010 by a small group of developers from the advertising industry. We've worked with clients, creatives and producers from the entertainment, telcom, toys, hospitality, real estate, pharma, and design industries. And, we've also built a few beer apps. Our clients include agencies like Trailer Park, Team One, and Pereira & O'Dell, and large and small companies like Cintas, AT&T, Lego, and Tales Untold.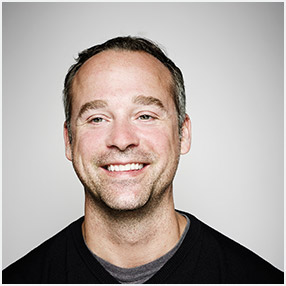 Jonathan Rose
Managing Partner, UX and PM Lead
Jonathan has worked in software development for more than fifteen years. Prior to founding Apptitude he was Director of Interactive Development for McCann Worldgroup San Francisco where he worked on a broad range of projects for mobile and the web. At Apptitude he wears many hats but spends most of his time managing projects and writing UX documents.
His client list includes large clients such as Intel, Microsoft, Hewlett-Packard and Nortel, and smaller, equally important ones such as The Boys & Girls Clubs of America.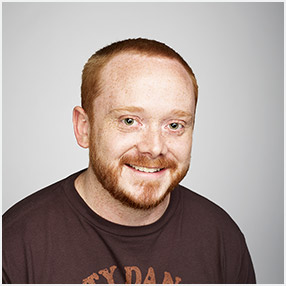 Aaron Smith
Partner, Technology Lead
Aaron has been creating software for nine years, and before joining Apptitude he served as lead developer at McCann Worldgroup San Francisco working on large software projects for Intel, Microsoft, and iShares. For the last four years he's focused on mobile and server side technologies including Objective C, Java and Python.
Earlier highlights of his career include stints at Crispin Porter + Bogusky, where he worked on award-winning projects for Volkswagen and Burger King, and MercuryCloud Interactive in Seattle. His client list includes Nike, Slim Jim, Hidden Valley Ranch, Microsoft and Hewlett-Packard.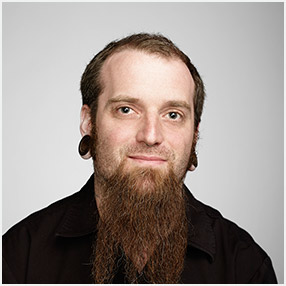 Malcolm Wilson
Partner, Technology Lead
Malcolm has worked as a software developer for agencies and startups for fifteen years. For the last four years at Apptitude he's focused on mobile development for iOS and Android. He also spends time evaluating some of the many new tools available to mobile developers including Unity, Xamarin and Titanium.
His career includes senior positions at Ogilvy One San Francisco and Mccann Worldgroup San Francisco, where he led teams of developers who worked on award-winning projects for clients including iShares, Sony PlayStation, Yahoo!, Nature Made, IBM, and Cisco.